Skyrocketing demand, supply chain uncertainty and the pandemic, amongst other things, have caused untold numbers of shortages and delayed deliveries throughout global supply chains.
Therefore, distributors must adapt their operations to compete and survive. Distribution ERP software offers complete control and visibility of an entire organisation, to ensure an agile response to challenges.
Microsoft Dynamics 365 (D365) is one of the best ERP software for distributors available. In this article, we look at how Dynamics 365 can help distributors overcome some of these challenges.
Supply Chain Uncertainty
Dynamics 365 Supply Chain Management allows you to connect your entire supply chain to your organisation to ensure you can limit the amount of supply chain uncertainty within your network.
You can connect your system to provide visibility of 'in-transit' goods which may be coming from other countries or regions based on your location. It allows you to see the current inventory levels and stock held in transit, giving accurate and up-to-date information.


D365 supply chain management allows you to score suppliers based on a variety of factors to inform your employees of the most reliable and consistent suppliers, which helps to improve lead times and improve supplier relationships.
Overseas Shipments
Overseas shipments are becoming increasingly costly for distributors and keeping track of relevant inbound shipments and the associated costs can be difficult. The D365 landed cost module can help distributors with this.
The landed cost module in D365 allows you to streamline inbound shipping by supplying a complete financial and logistical overview of imported freight and warehousing activities.


This module helps you to estimate landed costs more accurately so you can intelligently predict your cash flow status and profit for each item/order. You can also allocate landed costs to multiple items and purchase orders to transfer orders in a single voyage.
eCommerce Becoming More Critical
eCommerce is fast becoming a critical lifeline for many distributors who continue to rely on the shift in consumer behaviour as an increased number of customers use mobile devices over desktops to buy items.
Dynamics 365 allows you to connect your system to a wide variety of 3rd party e-commerce platforms such as Shopify, Sana Commerce, Big Commerce, Magento and WooCommerce, making it an ideal solution which requires minimal disruptions to your operations.


These integrations mean you can automatically update stock, availability and delivery for your customers.
Internal Warehouse Efficiency
Inventory and warehouse management is perhaps one of the largest causes of distribution-related issues across almost every industry. Often, visibility of inventory and key distribution processes are the reason many struggle.
For inventory-related issues, D365 allows you to connect items in your warehouse inventory to barcoding functionality which lets you allocate items and goods to physical storage locations throughout your warehouse. This also allows you to see in real-time what products are available to inform other decisions such as delivery and ordering.


D365 automates key warehouse processes and limits the amount of human interaction that is needed. This ensures the accuracy of your data increases over time and helps to reduce costly mistakes.


Using Dynamics 365 on a mobile device helps to keep your warehouse up to date. As your workforce completes tasks throughout the warehouse, they can update the system in real time using their mobile device, so everyone has the latest data.
Instant Access to Information
Access to the right information at the right time is vital to the successful running of any business.
Power BI in D365 allows you to provide intelligent insights into your business and tailor custom dashboards to suit each of your staff. Power BI brings your data to life with intuitive displays which can be enhanced with AI (Artificial Intelligence) to give intelligent recommendations to your workforce.


Easy-to-digest graphs and displays make it easy to find patterns and differences in your data, which in turn helps to make more informed decisions. This helps improve and streamline your business operations.
Want to learn more about how Dynamics 365 could work for your distribution business?
We have helped a range of companies from a variety of different industries overcome their distribution challenges and achieve more with D365.
If you would like to learn more about how your distribution network could be enhanced with Dynamics 365, get in touch today to speak with one of our distribution advisors.
Call on 01384 400 600, email info@syscom.plc.uk, or submit a contact form below.
Next Article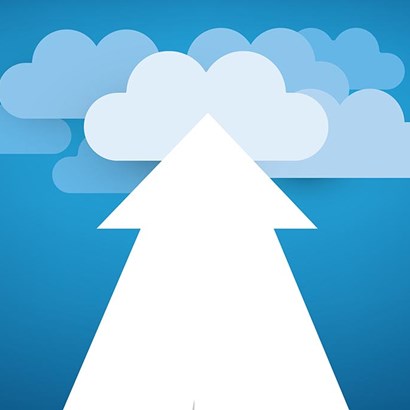 November 20 2023
Dynamics 365 On-premise To Cloud Migration: What Are The Benefits?
Read More