Supply chain disruption across the UK has encouraged manufacturers to adopt a localised approach to their operations. Manufacturers are beginning to shift their focus from offshore operations, which typically offer a more cost-effective approach, to local manufacturing to combat pandemic-related disruption as well as reflect changes in consumer buying habits. To do this, manufacturers are utilising technology to switch their production models and operations to a more localised stratagem.  
Matching supply and demand 
Clothing manufacturers that outsource their manufacturing operations typically do so to reduce the cost of labour and materials. However, the pandemic highlighted that offshore supply chains are often fragile and rely heavily on factors that're out of the manufacturers control which can have a significant impact on their bottom line.  
The move back to local manufacturing, however, is proving to be more cost-effective solution in some cases. Clothing production no longer relies on trends set by the brand but by its consumers and online influence. Local production eliminates the complexities of global manufacturing which enables manufacturers to meet local demand at a quicker and more accurate rate which can reduce over production and wasted materials. 
How are manufacturers achieving this? 
Big data analytics which provide greater degree of accuracy and insight into demand forecasting

Getting products closer to end consumers

 

Adopting automation throughout processes

 


 
Sustainability  
Sustainability is fast becoming one of the major factors influencing purchasing decisions in the fashion industry. Currently, international shipping accounts for over 10% of global emissions which is staggering in comparison to other sectors.  Many brands and apparel manufacturers are now beginning to implement sustainability at the core of their operations to satisfy consumer preferences and ultimately create a process which is less detrimental to the planet.  
How are manufacturers achieving this? 
Utilising local manufacturing to reduce carbon footprint 

 

Reducing waste through better demand forecasting to reduce the gap in over production

 

Removing inefficient processes and manual tasks to reduce errors and wasted products or materials

 

Getting products closer to the end consumer

 
Supply chain issues 
Global supply chains are still feeling the strain of the pandemic. Delays, increased shipping costs, material scarcities and inefficiencies has meant that UK brands and clothing manufacturers are under pressure to adapt their business processes to keep things running smoothly.  
Localisation is becoming far more prominent again within the industry with many brands now choosing suppliers which operate and produce clothes in the UK. This has meant that manufacturers are able to provide their products to customers quickly and efficiently without depending on external factors and timely deliveries. 
How are manufacturers achieving this? 
Digital transformation across supply chain and operations 

 

Reducing the amount of materials or resources needed from outside the UK

 

Utilising talent for value adding processes while removing disparate ones

 

Adopting a make to order strategy

 
Want to learn more about how localised manufacturing could benefit your brand or organisation? 
We have a team of manufacturing and supply chain experts which combine over 40 years of experience within the industry to provide the best possible solution to the challenges you face. Get in touch with us today to find out more. 
Next Article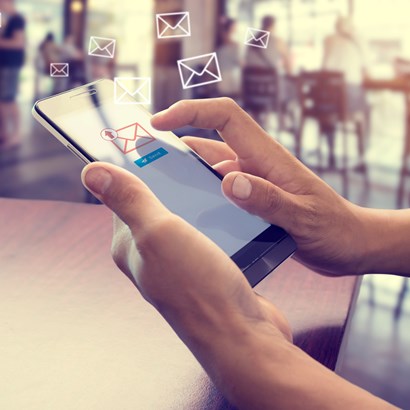 December 06 2021
Dynamics 365 Marketing is leading the way with personalised engagement
Read More