Bespoke manufacturers have the difficult challenge of configuring different product variations for custom-orders. Bespoke manufacturing software gives bespoke manufacturers the ability to manage multiple Bill of Materials (BOM), routing instructions, material usages and pricing requirements all in one place to provide a cost effective and efficient service to their customers.
Syscom 365 - Bespoke Manufacturing Software
Syscom 365 is an App that works in conjunction with Microsoft Dynamics 365. Below we look at some of the ways this bespoke manufacturing software streamlines production.
Sales Order Processing
Syscom 365 uses real-time data to calculate the cost of manufacturing for each custom-order. Real-time automation works to improve pricing accuracy and reduce the amount of manual labour required, which helps to improve profit margins for each product sold.
Reducing manual data entry at the sales ordering process leads to accurate and timely data at production which means less mistakes are made during the manufacturing process and the customer receives the correct product at the agreed time.
Product Configurator
Syscom 365's product configurator offers unlimited product variations and combinations, making it particularly useful for bespoke manufacturers offering numerous product customization options. The product configurator also aims to reduce the time from sale to production by automating key processes relating to ordering, assembly, output and delivery.
The product configurator reduces any risk that comes with assembling a bespoke product. The risk is reduced by automatically creating works orders in-line with the delivery schedule and creating BOM and routing instructions, all based on the product configured. The benefit of this is that returns and reworks are reduced, improving profit margins and customer satisfaction.
Pricing Features
The price banding feature available in Syscom 365 allows bespoke manufacturers to allocate prices based on different variations or combinations of the products they sell. This helps to differentiate the costs associated with creating each variation, and prices are automatically updated depending on product customisation. The feature also allows manufacturers to segment their customers based on the different criteria entered into the system. For example, dividing customers according to currency selection to accommodate different conversion rates.
The cost banding feature automatically updates prices in relation to the materials and resources used throughout the production process. Price updates are a highly accurate way to alter the cost of BOM, production orders, and future sales orders without the need for manual input, which can be time consuming and ineffective. This feature of the bespoke manufacturing software helps to optimise the profitability of the business with accurate and real time pricing.
EDI Functionality
The EDI functionality in Syscom 365 helps to reduce errors in the system by automatically communicating different information and processes. This could include the creation of purchase orders for materials, customs information, and shipping statuses. Creating this information automatically can save vast amounts of time and allows for a much better utilisation of resources. The EDI functionality can also add automation to elements such as pre-configured pricing, materials usage, BOM and routes to make the entire process quick and efficient.
Want to Learn More About Syscom 365 Bespoke Manufacturing Software?
Syscom 365 is an App designed and tailored for bespoke manufacturing which works as an add-on to Microsoft Dynamics 365. Syscom 365 builds upon the already rich functionality of D365 with purpose-built modifications which meet the needs of the bespoke manufacturing industry.
Syscom 365 enables bespoke manufacturers to take control of their production process at every stage to ensure a cost effective and optimised approach. If it sounds like Syscom 365 could be suited to your bespoke manufacturing set up and you'd like to discuss it further, get in touch with us today on 01384 400 600, email info@syscom.plc.uk or submit a contact form below.
Next Article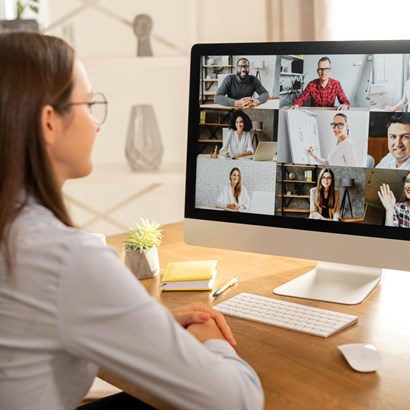 May 24 2022
How Can Managed Security Services Support Your Business in a Post-Pandemic World?
Read More