Dynamics Medic, Manufacturing
Alexander Comley improves equipment manufacturing processes and expands enterprise with Microsoft Dynamics AX.
Customer: Alexander Comley
Product: Microsoft Dynamics
Equipment manufacturer.


Supplying blue-chip companies in oil and gas, defence sectors.


Uses Microsoft Dynamics.


Now has complete traceability of products.


Increased orders by over 20%.


Reporting gives Managing Director "fantastic visibility".

Alexander Comley Ltd was established in 1920 and subsequently became a leading pioneer of stainless-steel manufacturing. Today, Alexander Comley is a prominent UK based equipment manufacturing company located in the West Midlands, who manufactures customised, high integrity flanges, pipe fittings in stainless steel, and duplex or high-nickel alloys.
The company supplies many blue-chip customers in the oil and gas, defence and marine, petrochemical, power generation and process plant sectors. Alexander Comley has built a superior reputation for speed and quality as their presence is constantly felt within these industries.
Choosing an ERP System
Alexander Comley explored the software market in search of an integrated ERP (Enterprise Resource Planning) system which encompassed definite functionality and flexibility to support its growing business both now and into the future. One of the key advantages of Microsoft Dynamics is that it enables Alexander Comley to provide complete traceability of products throughout the entire life cycle. Should any critical faults arise, the problem can be traced directly back to the source which allows the company to act fast, fixing any errors that occurred.
With over a years' worth of history invested in their system and after one of the fastest UK implementations of Microsoft Dynamics AX by Syscom PLC, the comprehensive solution has enabled Alexander Comley to significantly improve business intelligence, increase efficiency and enhance company-wide collaboration. They currently have a very strong order book that has increased by over 20% since they began using Microsoft Dynamics AX.
Customer Service
Sales history and detailed customer information are now stored on the system, enabling staff to place orders swiftly and efficiently using correct stock, price and lead time information. As a result, customer services experience has been enhanced and improved dramatically.
Reporting
"We can now easily extract and analyse real-time data and information from across the organisation using Dynamics AX", said Chris Bourne-Hallett, Managing Director. "It helps me keep on top of the business on a daily basis and provides me with fantastic visibility. The increase in efficiency and improvements in company-wide collaboration are excellent."
Managed Services Support
To ensure the smooth operation of Microsoft Dynamics AX ERP, Alexander Comley decided to sign up for IT Network and Hardware support services provided by Syscom's Managed IT Service.
Fred Hampson, IT Supervisor, said "The network support we get from Syscom is fantastic! They really understand our business requirements and react quickly to deal with any issues that arise. Proactive monitoring, early problem diagnosis and preventative measures taken by Syscom helps Alexander Comley to achieve optimal productivity from their hardware and infrastructure, which in turn minimises the risk of costly disruptions to their business operations."
Alexander Comley is holding its own in the equipment manufacturing marketplace, investing in new machinery to advance ahead. They have employed new staff to cope with the increasing demands of their industry and continue to move forwards with confidence.
Further Information
Find out more about the product from this case study, Microsoft Dynamics, our Dynamics Medic service, or how Syscom can support the Manufacturing industry.

Next Case Study
Dynamics Medic, Manufacturing
Wacoal Europe
Wacoal Europe has been using Syscom ERP software throughout their business for over 10 years, including their manufacturing operations in the UK and overseas. They have thousands of customers around the world and regularly supply companies like Harrods, Debenhams, John Lewis, Next, and Selfridges.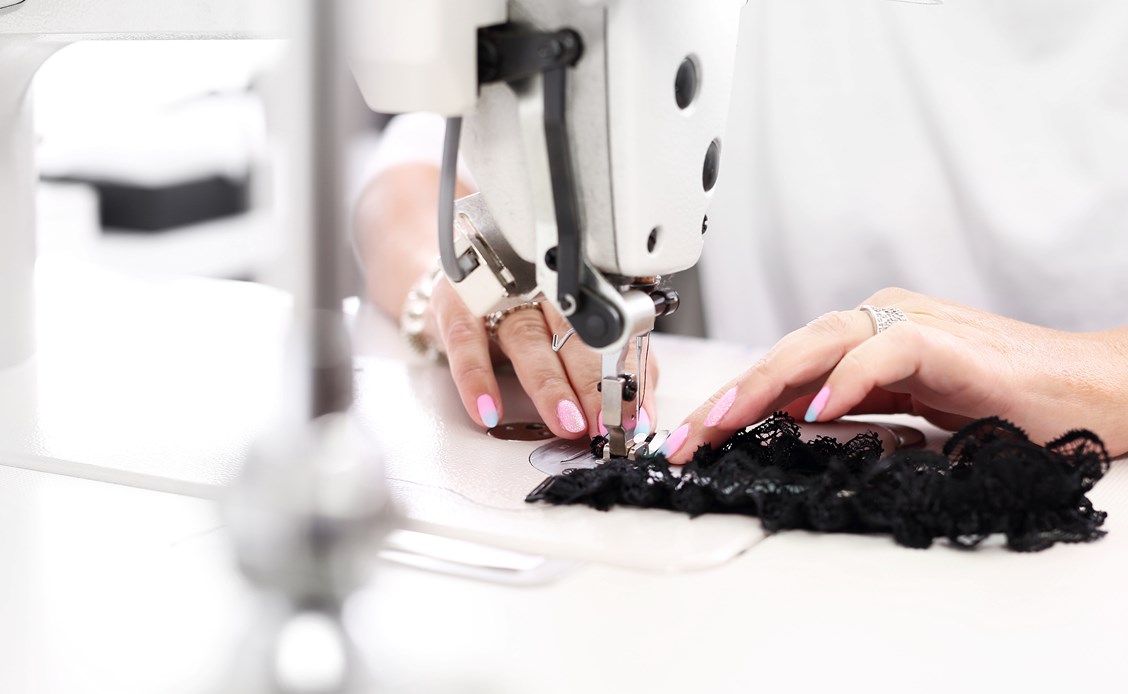 Read More
Back to the top
Looking for a solution? Get in touch