Syscom are celebrating a busy year which saw us launch exciting new products, expand our range of services and open the doors to new clients across the country
We launched ApparelX and ERP8, our own industry-specific ERP systems, making them available to manufacturers of all sizes. 2018 also saw the expansion of our Managed ITdepartment allowing us to offer a spectrum of technical services, whatever level of IT solution your business requires.
However, it is Syscom's commitment to superior levels of customer service and close attention to detail within our Software Support Services which our customers regularly praise us for. We know that you need to be able to trust your chosen partner in order to work with them long term, so we can assure you that our consultants know your industry but we don't assume that we know your business. That's why we listen so that we can tailor the best possible solution. As a result, we have secured major contracts across multiple sites in England, Scotland and Europe.
Related Pages
Next Article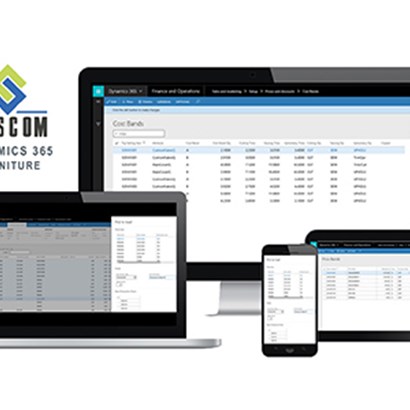 March 11 2019
Microsoft certifies Syscom 365Furniture®
Read More