With a sharp rise in people working from home in the UK, the need for effective business software is more prominent than ever. With uncertain circumstances, businesses need a platform where they can communicate, share, collaborate and work securely to ensure business operations.
At Syscom, we use Microsoft Teams, so here are some of the benefits we think Teams can bring, to help your employees with working remotely and enhance communication, collaboration and file sharing/storage throughout your organisation. 
Microsoft Teams with Office 365
Microsoft Teams with Office 365 provides the capabilities to excel your business to the next level. Whether your company has 10 or 10,000 workers, Microsoft Teams provides significant benefits to all sized businesses no matter what industry they may serve.
Communication with Microsoft Teams
Communication is essential in every business environment to ensure success, which is why many businesses are choosing to upgrade their current communication systems in order to capitalise on new technology and capabilities.  Microsoft Teams provides functionality for Video Conferencing, Video/Audio Calling, Meeting Rooms and Chat facilities to users to ensure fast and effective communication, regardless of participants location.

Video Conferencing
Microsoft Teams provides video conferencing which allows users to host online meetings for up to 10,000 people making it a very versatile and scalable solution for communicating within your organisation. Features include a scheduling assistant, meeting recording, screen sharing and instant messaging to excel your business meetings and make them as productive as possible.
Internal and external guests can be invited to join your meeting which eliminates the need for face to face meetings. This functionality is also accessible for anyone, anytime and on any device, which eliminates issues with device compatibility and geographical access.

Video/Audio Calling
Take advantage of  Teams calling facilities with members of your team in audio and video to provide the flexibility of working on the move and out of the office. You are able to create seamless calling experience through Microsoft direct routing which allows users to use existing phone numbers through their Teams phone system.
Chat
A great replacement to Skype for Business, which is soon coming to its end-of-life, the Chat functionality in Teams has the option for one-on-one and group chats, with the ability to easily share files and schedule meetings, and you can send GIFs, stickers and emojis which can help users communicate when working from home is restricting face-to-face contact.
Individuals can also bookmark specific content from a chat, to help them easily cut through any noise and find content relevant to themselves.
Collaboration
Collaboration is a huge part of any businesses success and being able to empower your employees to collaborate throughout every department, regardless of their location, is essential. Teams allows users to upload and share documents with individuals, small groups, and even your whole organisation. Intuitive integration with Office 365 allows anyone with access to documents to alter and change documents to enhance collaboration. Team members can approve content, make changes and even provide feedback to others with comments which provide a basis for continuous improvement. Full traceability and change history is also available so that all your team members can see who has contributed, what they added and when they did so.
Planner
Planner in Teams is a great way to keep on top of jobs and tasks, assign them to team members, and give everyone an overview of who is working on what, especially if members of a team are all working remotely.
Planner allows tasks to be set, due dates given, link to files for easy collaboration, checklists to be ticked off, and comments to be made.
File Storage & Sharing
Being able to store and share files seamlessly not only saves employees time in accessing the relevant information they need but also reduces duplicated data and improves efficiency. Microsoft Teams allows users to upload and share images, videos, documents and other types of media with anyone throughout your organisation, this could be for departmental use or could even be with an individual within your company through the chat features available.  Secure storage of your files ensures that business critical files are never lost or stolen and remain for the use of your employees providing a centralised and secure platform.
Working From Home
With the increased need for UK employees to work from home due to the COVID-19 outbreak, you may find Microsoft Teams a useful platform. You may already have it in your company as part of Office 365, and our Technical Team will be pleased to assist and advise you. If you require a suitable license to enable your employees to work from home with ease, if you purchase it from us, our Technical Team will set it up for you for free, remotely.
Get in touch with us on 01384 344 244 or complete a contact form below and we'll be in touch shortly.
Related Links
Next Article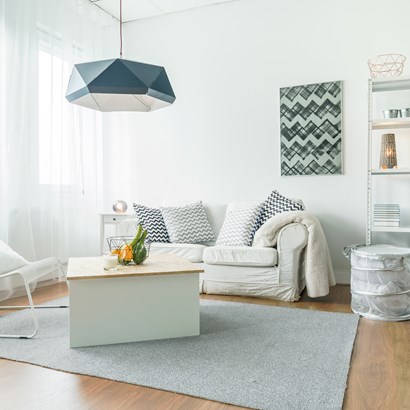 May 17 2022
How Syscom 365 Furniture Can Simplify Everyday Challenges
Read More