Working from home may seem strange for some at first, perhaps you are used to it by now or maybe you're missing being in your usual workplace.
Being able to manage your daily work routine from home can be difficult with so many distractions at home, but there are a few things you can do to help manage your time, prevent distractions and stay focused. 
All Syscom employees are now in their fourth week of working from home, so here are a few tips the team have come up with:
Maintain regular working hours
Keeping your regular work hours helps to maintain your routine and helps you to be more productive in those specific times
Keep your morning routine
Getting up, following your normal morning routine as much as possible, then working at your desk (or dining table!) helps to get your mind in the right place for work. Having a lie in and staying in bed to work may not provide many benefits to your daily activity. 
Take your full entitled lunch break
Taking regular and full breaks not only helps to keep your daily routine but also helps you to stay focused in the time period between your breaks. Not taking a break to save time will most likely tire you out and you could become less productive later on in the day. 
Plan out your day
You may find it beneficial to plan what you need to get done throughout the day. This may be different for some but breaking your days down into smaller tasks or activities can help you be more productive. 
Keep in regular contact
Keeping in contact with your immediate colleagues helps to keep you in the loop with what is going on within your department or team. Video chat can be a better way to catch up with colleagues rather than a phone call - even if its for a virtual coffee break. Using Microsoft Teams is a fast and efficient way to stay in touch with one-on-one and group video, call and instant messaging options.
Keep a dedicated office space & avoid distraction
It may seem obvious but turning on the television for some background noise might not be such as good idea. Making sure you have a dedicated and distraction free work space is the key to being productive while working from home. 
Need IT support with working from home?
Of course, to be able to work from home you need the technology to allow you to do this. 
Syscom provide many businesses both small and large with the tools they need to excel and grow. Syscom can ensure your remote staff have everything they need to effectively work from home over the coming weeks or months.
We ensure that all of our customers get the highest standards of service, being able to implement these services remotely ensures the safety of your own staff and does not hinder the effectiveness of these services in any way.
Get in touch with us today on 01384 344 244, email info@syscom.co.uk or complete a contact form below.
Related Links
Next Article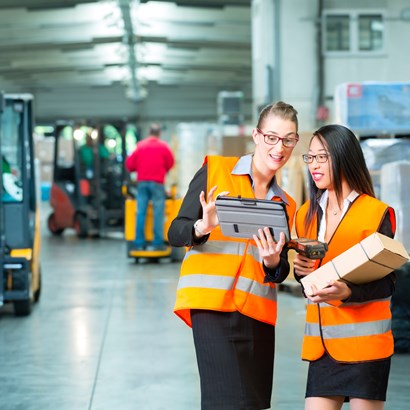 October 12 2021
The importance of traceability in manufacturing
Read More