The efficiency of a warehouse relies on many components running smoothly together. A modern distributer controls entire supply chains, from the manufacturer to shipment, and everything else in between. Having complete visibility and control over each component is vital.
Thanks to ERP software, streamlining your warehouse has never been easier. If you're not already using distribution ERP software, or are looking for an upgraded system, read on to learn how ERP software for distribution can support your day-to-day business operations.
Improve Productivity
ERP software gives your employees the tools they need to be their most productive.
The software takes away the need for difficult decision making, which can be time-consuming, and leads to fewer errors, which can be otherwise costly. By providing warehouse operators with data, AI, and real-time insights, ERP software will guide and assist employees and enable them to improve their overall productivity. 
Gain Visibility
ERP software gives you the ability to access accurate information from across the whole organisation, even various locations. You can track stock across multiple warehouses, depots, and trucks in real-time, ensuring that inventory remains up to date, and customers are receiving accurate information.
This level of visibility is highly valuable and can help you avoid errors, such as missing deliveries, or low-stock levels, that can be costly and time-consuming.
Predict Customer Demands
A distribution ERP system is smart enough to predict customer demands, and help you prepare to meet them quickly. 
By looking at trends, customer behaviours, products and more, your software can prepare your warehouse by restocking supplies that are set to be in high demand.
Being aware of customer demands, before your customer is, can help you generate higher revenue and improve customer satisfaction.
Improve Customer Experience
Prediction of customer demands, combined with the improved visibility of the whole organisation, can drastically improve your customers' experience.
By predicting demands, you can be prepared to supply customers with high demand products without delays or stock shortages.
Your ERP software will also give you increased visibility, which means you can track stock in real-time, allowing you to tell customers where their products are and when they will be delivered. 
Interested to find out more about Distribution ERP software?
There are many other ways that ERP software can support your warehouse in running efficiently. Here at Syscom, we have extensive industry experience and understanding of the issues that distributors face, which is why we know how to tackle them.
Explore our range of flexible, scalable, end-to-end distribution ERP software solutions and get in touch to discuss how we can help you streamline your distribution company. Call on 01384 400 600 or complete a contact form below.
Next Article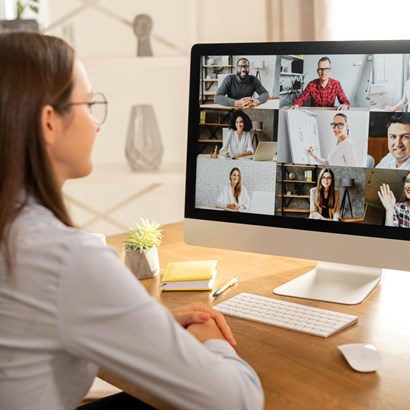 May 24 2022
How Can Managed Security Services Support Your Business in a Post-Pandemic World?
Read More