On January 14th next year, Microsoft will discontinue the publication of security updates for Windows 7. With the 2020 deadline fast approaching, it's surprising how many businesses have not yet moved away from Windows 7 or put a strategy in place to upgrade their operating systems. 
According to StatCounter, Windows 7 still makes up over 20% of Microsoft's UK Desktop market share, meaning many users will need to consider their migration strategy.
Are you still using Windows 7?
This announcement from Microsoft leaves Windows 7 users with few options but to upgrade to a newer version such as Windows 10 or in some cases, pay increasingly more to continue receiving security patches or move to alternative systems.
Users who do not qualify for paid, extended support will find themselves without important security patches, leaving their systems and data more vulnerable to security risks. This means those most likely to be affected are small to medium size business owners and single-user licences. Although Microsoft will extend their support for volume licence users of their Professional and Enterprise versions up until 2023, this will grow increasingly expensive with each year of continued support.
If you are one of the many businesses who have long relied on Windows 7, a much more cost-effective solution is to ensure that you've got a strategy in place to migrate your Windows 7 desktops to Windows 10 in order to:

Save on costs: By holding onto legacy windows licences, it could be costing you more than you know in maintenance where you could be saving money and improving productivity with a new Windows device.

Reduce risks: Older Windows devices are at higher risk of being exposed to security threats. Features within the latest hardware and software available protect your business systems.

Ensure your security: make sure that you have access to regular security updates in order to receive protection from the latest in cyber security threats. With Windows 10, you can prevent your business becoming vulnerable to attack.
Many businesses, however, have been reluctant to upgrade to Windows 10, waiting until it's absolutely necessary to do so. The prospect of migrating an entire IT system can be daunting, especially if you do not have an experienced technical team to overlook the transition. The main concerns for small businesses are:
The upfront costs of purchasing Windows 10 and the upgrade kit
Lack of user uptake and training
The potential for incompatibility - older software may not work on Windows 10
New hardware - replacing hardware too old for Windows 10
Disruption to business during the process of and immediately following migration
The key to successful migration is long-term planning and employing a team of experts who can minimise disruption in the process. "It's not really an option now for companies to shy away from migration without exposing their business and customers to security risks and the costs this will ensue. We highly recommend putting a strategy in place that will spread the costs and timing of migration in order to meet the upcoming deadline without causing too much disruption to your business." says the Technical Manager at Syscom.
Related Pages
Next Article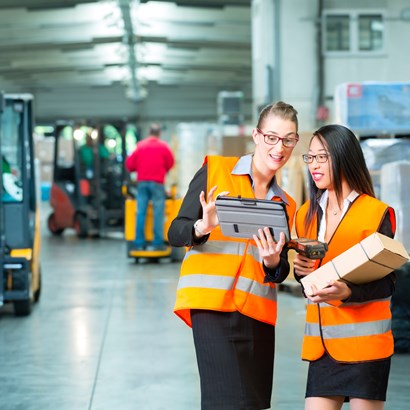 October 12 2021
The importance of traceability in manufacturing
Read More