SMEs face several daily hurdles when trying to grow, and IT infrastructure can be one of them.
Your IT infrastructure should provide you with highly effective tools to optimise your day-to-day processes. Managed IT services can help your SME grow by helping reduce costs, keeping your critical systems running, securing your network, running and maintaining Microsoft 365, and more.
Here are 5 ways managed IT services can help your SME grow:
1. B
y Reducing Costs
By outsourcing your IT management, you can turn unpredictable and variable costs into predictable and fixed ones. This will allow you to budget effectively, which is important when you are an SME. You can also expect considerably lower capital outlay as any investment in specialist hardware or software is normally high.
Reduced labour costs may also be advantageous, as employing in-house IT staff can be expensive due to the specialist and technical nature of the job.
See the 3 ways managed IT reduces your IT costs >
2. By Keeping Critical Systems Running
Failure is always a risk with any sort of technology. Equipment can malfunction or simply break, servers can fail, and there is also the possibility of electrical interruptions. Human error and cybercrime can also result in downtime, so employing strong protective measures alongside your critical systems is a good way to reduce your risk.
Managed IT services can keep your critical systems running by preventing them from crashing in the first place.
3. By Securing Your Network
You need a secure, highly resilient network and infrastructure, and those provided under a managed service are generally considered to be much more robust and stable than any standard 'out of the box' IT solution.
Managed services can ensure your firewalls remain impenetrable, your PCI compliance is up to standard, your data is stored securely, and you have both hardware and software support. In addition, you also have all-important disaster recovery services on hand whenever you need them.
4. By Running and Maintaining Microsoft 365
Microsoft 365 can help your business grow by allowing employees to work collaboratively and effectively. It also enables you to provide customers with a better service in the process. Microsoft 365 is the Office you know, plus the tools to help you work better together, anytime and anywhere.
We can help you run your business with this suite of products, which allows you to supercharge your productivity and focus on growing your business.
5. By Future-Proofing Your Business
By using managed services, you need never worry that your technology will become obsolete, out of date, or expire because all of that is taken care of for you – with no additional financial risk to you or your business. Your systems and technology will be constantly upgraded, patched, and protected from harmful malware, giving you that essential peace of mind. Plus, IT support and consultancy are only a phone call away at any time.
Interested to see how Managed IT Services from Syscom could help your business grow?
Get in touch today to see how we can help your SME grow by providing managed IT services.
Call on 01384 400 600, email info@syscom.co.uk, or complete a contact form below.
Related Links
Next Article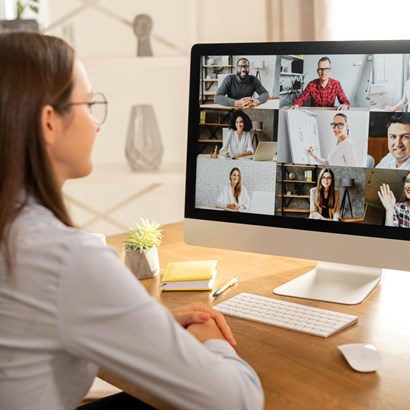 May 24 2022
How Can Managed Security Services Support Your Business in a Post-Pandemic World?
Read More